We are thrilled to announce the release of some exciting new features that will greatly enhance your experience with our services. We have been listening to your feedback and have worked diligently to introduce the following enhancements:
Two-Factor Authentication with Authenticator App
We understand the importance of ensuring the security of your accounts. In addition to the SMS-based two-factor authentication we have supported thus far, we are now introducing support for Time-based One-Time Password (TOTP) authentication using your preferred authenticator app such as Google Authenticator, Microsoft Authenticator, or Authy. This will provide an extra layer of security to protect your valuable data and transactions.
If you already have Two-Factor Authentication enabled using SMS, and you want to switch to using an authenticator app, you need to disable TFA on your account and re-enable it.
Streamlined Selection of Banned Countries
To make managing banned countries even more convenient, we have revamped the way countries are organized. Now, these countries are grouped by region, allowing you to easily select entire regions instead of manually selecting individual countries. This new feature will save you time and effort when configuring access controls and maintaining compliance with regional regulations.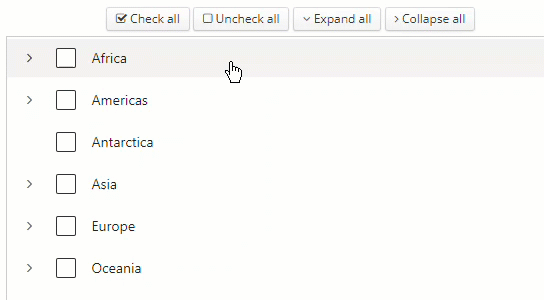 Select Preferred Languages
With our latest update, you can now set preferred languages on the Domain Settings tab. This will enable our system to filter out email messages written in other languages for improved accuracy. This can be especially helpful if you ever become a victim of a subscription bombing attack.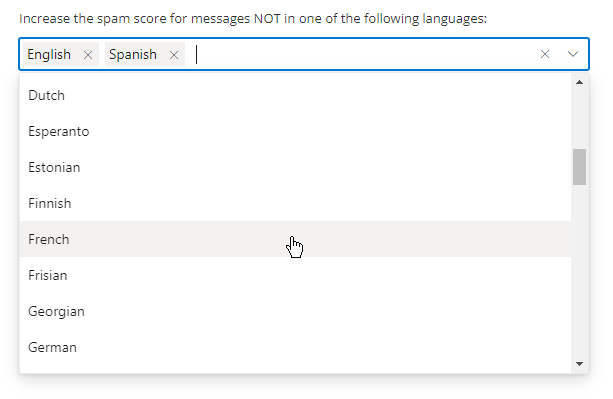 Enhanced Administrator Roles
We understand that different individuals within your organization require varying levels of access to our platform. With our enhanced Administrator Roles feature, you can now create admin accounts with specific access permissions. This means you can grant different administrators access to only the features and functionalities relevant to their responsibilities. This empowers you to maintain control over your account while delegating responsibilities effectively.

Please note that the Enhanced Administrator Roles feature is available exclusively to customers on our Professional plan. If you are interested in upgrading your plan to take advantage of this feature and other premium benefits, please reach out to our sales team at sales@mxguardian.net. To access the other exciting features we have introduced, simply log in to your account and navigate to the respective settings sections.
We believe that these new features will not only provide you with enhanced security measures but also improve the efficiency and accuracy of our services. If you need any assistance or have any questions, please don't hesitate to reach out to our support team, who will be more than happy to help you.